---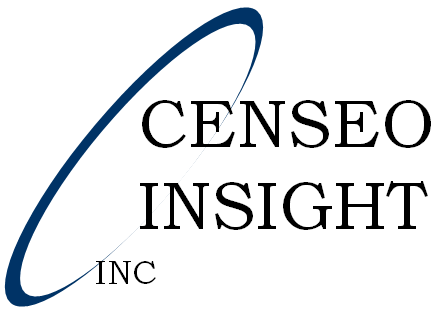 We are a group of specialized engineers, scientists, IT professionals and software developers dedicated to solving challenges and removing obstacles for our clients. We pride ourselves on being small and agile but large enough to cover all technical domains with in-house staff.
---
Have a tough problem? We love those. Let's chat!
---
Focus Areas
Big Data / Data Architecture
Information Technology
Software Transformations (Legacy applications to modern frameworks)
Sensors and Sensing Systems
Geospatial and Mapping Systems
Logistics and Supply Chain
Program and Project Management
Domain Expertise
Data Analytics
Statistics and Decision Analysis
Machine Learning & Algorithm Development
Software Development
Engineering Design
Test & Evaluation
Human Factors & User Interaction
HEADQUARTERS
CENSEO INSIGHT, INC.
3400 HARBOR AVE SW STE 351
SEATTLE, WA 98146
---
PH: 206-402-3522
FX: 206-858-8859
EMAIL: contact@censeoinsight.com
---